The current, tough situation means that all young people attend school classes online.
A government decision forced schools to switch to e-learning. However, in our country, there has long been a growing interest in so-called home learning. More and more parents take over school responsibilities, believing that they will do better than the teachers.
It is facilitated by the growing availability of professional courses in many different fields. According to statistics, in April 2020, more than 10,000 children were learning from home in each European country. It turns out that this applies not only to the youngest children, i.e., attending primary schools. More than 1,500 teenagers who should be in high schools decide to study at home and through the internet.
Moreover, experts estimate that the coronavirus pandemic is very conducive to the popularity of this form of education. Although it is difficult to talk about numbers regarding what will happen after the pandemic ends, one can expect a clear departure from classical classes in schools.
However, it would be best if you didn't forget about college students. Online classes are currently also being conducted at universities. Due to COVID-19, many people lost their jobs, were forced to take unpaid time off, or to sit at home while in quarantine. They have a lot of free time, which they are more and more willing to use to improve their competences.
Young people are eager to participate in various types of online courses. Many of them allow you to acquire knowledge and receive valuable certificates, which later help your job hunting efforts. Today, you can find language courses and courses in many other fields and areas. One of the platforms which can boast about an exciting offer is the Coursera platform. What is it and what interesting things can you find there? You will learn all of this in the further part of the post.
Coursera – what is this platform, and how does it work?
This website is nothing else but an educational platform, which, however, introduces a teaching model that is still little known. It's called the MOOC system, which stands for a massive open online course. When deciding to take advantage of the Coursera offer, you must be aware that, at the moment, the vast majority of classes are conducted in English. However, this should not be a big challenge for most youth.

The educational scope of this platform is remarkable. Business, mathematics, IT, physics, philosophy, cryptocurrencies, medicine, or biology … these are just an example of the topics available in the course offer. The great advantage of the MOOC system is that it is free! Yes, you need to create a free account on the website to become a student of the course of your choice without paying any fees.
Naturally, there is always a catch. Coursera allows you to participate in classes and gain invaluable knowledge for free, but, unfortunately, without certificates. Many courses do offer special certificates, but you must pay an additional fee to apply for them.
However, in our opinion, spending this money can be a good call. The company cooperates with the best universities and other colleges that are responsible for conducting classes. Thus, you can gain invaluable knowledge and, for example, prepare for changing your profession. With paid access, you can participate in classes and gain access to educational materials and exercise sets. Naturally, you can also take the exam at the end, and if you pass, you gain a valuable certificate.
It is worth noting that all courses are conducted online, and students can communicate with each other through e.g. a special forum.
Example Courses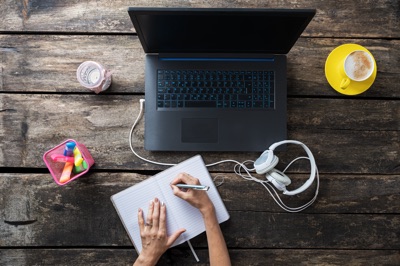 As we've already mentioned, the course choice offered on the Coursera platform is huge, and it would be difficult for us to list them all. For this reason, we will present a few of those that are currently the most popular. They include, among others:
Machine Learning, run by Stanford University – this course is basically learning to learn, including learning about methods of analyzing statistical patterns, data mining or the so-called machine learning,
The Science of Well-Being run by Yale University – mainly philosophical issues, the art of being happy,
Programming, run by the University of Michigan – professional classes for everyone who wants to develop their programming skills, including the use of Python,
Learning Chinese – classes are ran by the prestigious Peking University,
Bitcoin and Cryptocurrency Technologies – the classes, run by Princeton University include issues related to cryptocurrencies that will surely interest many beginner investors.
Remember that these are just a few of the many examples of courses available on the platform. You will be able to see them all when you visit the Coursera website.
Prices of courses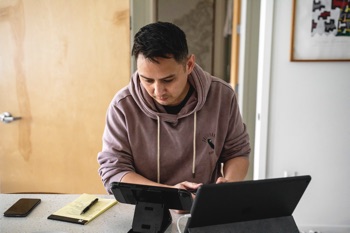 As mentioned earlier, basic access to Coursera is completely free. No fees, you can become a student of many courses organized on the platform just by simply registering an account. If you want to get certified at their completion, you will be charged an average fee of $ 50 to $ 100. With this money, you also gain access to many educational materials.
The so-called specialization courses form a separate category here, which may turn out to be an attractive option. The cost ranges on average from $ 39 to $ 79. For this price, you can study in a given specialization of your choice. So if you are interested, for example, in programming, you can take several related courses, and pay just once.
Possible certificates?
It's hard to overestimate the number of available certificates. Many of them are also quite prestigious, including:
Google IT Support,
IBM Cybersecurity Analyst,
Google Cloud Architecture,
Social Work Certificate,
Big Data Certificate,
Spatial Data Analysis and Visualization Certificate,
AI and Machine Learning Certificate
And many more! You can browse all the certificates on the platform's website.
Employers and Coursera references?
Using the Coursera platform can prove to be a great way to improve your professional skills. Employers also accept prestigious, internationally recognized certificates.
Having them in your portfolio will certainly make it easier to find a good job in, e.g. in international corporations.
User reviews?
It cannot be denied that the Coursera platform enjoys an outstanding reputation among users from our country and many other countries around the world.
Course participants often emphasize the high level and interesting forms of conducting classes. This website is also praised for reasonable, affordable prices and providing access to professional teaching materials. Users also appreciate the opportunity to gain new professional qualifications.
To sum up – is it worth starting on-line learning on Coursera?
Of course, the decision about whether to take advantage of this e-learning platform's offer has to be your own. Coursera is undoubtedly an interesting website that is worth looking into.
The big advantage comes from the fact you can take part in the classes without paying any fees. This allows anyone to check out the course quality without risking their hard-earned money.