Are you about to buy, or at least looking for a used car? You surely realize that the Polish used car marked is very distorted in this area.
Faked mileage counters, hastily and unprofessionally hidden accident damage, or primitive ways to hide rust – those are only some examples of what you can see out there. The ingenuity of the salespeople has no limits and sadly, buying a used car without verifying it first might end up being a huge money loss after a while. Before signing the contract, you should check the vehicle through the VIN numbers. The Carvertical portal offers such a service, and we will give it a closer look today.
What even is this website, and what services does it offer?
The overwhelming majority of used cars offered by salespeople comes from the western market. Only the cars found in Polish shops might have a somewhat decently documented history that can be verified ex. Through the ASO of a particular brand.
But if you're buying an imported vehicle, you don't have that luxury. The history might be incomplete, the trail can just disappear after crossing the Polish border, or might simply be impossible to find through standard methods. That's when this service might come in handy through preparation of professional reports concerning the car history.
The service is very simple but very useful. You only need to enter the VIN number of the vehicle to see detailed information about it. The service, obviously, charges a certain fee, but you have to remember how car prices tend to be and how expensive repair costs you might end up with if you buy something without prior verification.
It's important to point out that the whole service is completely online. You only need the VIN number to use it. You don't need to ask the salesperson for the plate numbers or registration date.
What does the report concern? What can you see in it?
The company's offer is very complex. In one report, or a constant fee, one can find a ton of information. In the generated document, you will find, among other information:
Car servicing information, including dates, mileages, and detailed information on the work done on the vehicle,
Data on damages that might've been hidden by the salesperson (often you can even see photos of the damages),
Mileages registered at different times (best way to verify whether the given mileage is correct),
police warnings, that will appear if the vehicle has been reported as stolen anywhere,
information related to owners and owner changes of the vehicle.
That's not all. Carvertical bolsters about helping people who face a decision about purchasing a vehicle. The end result is a line of tips that point to things that should be verified in that particular car and where to look for things that should be checked.
Of course, one has to remember that the amount of data in the report will heavily vary depending on what information about the particular vehicle are available in the databases.
How does it compare to the competition?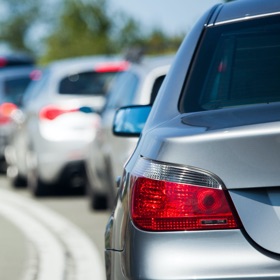 If you thought about verifying a vehicle in such a way before, you surely realize that Carvertical isn't the only company offering such services. Is it the better option that should be recommended? We prepared a short comparison with the competition, represented by two other well known companies – autoDNA and Autobaza.
The thing we should open with – Carvertical beats the competition price-wise by a long shot. The service is almost half the competitor's price, so one should use it even when buying a cheap car.
But the biggest difference concerns the uniformity of the report, which we have already mentioned. At Carvertical, the customer pays once for a report containing the data from all countries the car was registered in. With the competition – each country means paying an extra fee. The final price can add up to a large sum.
The company is also more user friendly. The reports use language everyone can understand, which cannot be said about the competition. The portal uses trusted databases. The chance of manipulation is miniscule.
Finally, only Carvertical informs the customers about any possible flaws of a given car model. The competition does not provide valuable tips that are very useful when purchasing a car.
Alright, so how much does it cost?
Do you think getting so much useful information will be costly? It turns out, that's not the case. Even if you're buying an old car for just a few thousand złotys, verifying its' history here is worth it.
A Carvertical report costs a standard fee of 90pln, but you can often find timed sales. Right now you can use the service for half the price, meaning 44.85pln. Importantly, it doesn't matter how many countries the car was registered in. You don't need to order a separate report for every country. It's all one report, one payment!
Of course, you can conveniently pay online, using a lot of available payment systems.
Reviews?
The company appeared on the market relatively recently, but it's already getting a lot of positive reviews. It's recommended by motorization YouTubers, as well as various media known in the field. The service is recommended by companies such as, among others, Forbes, Interia, Onet, Rzeczpospolita, and Top Gear!
Users praise the pricing and the detailed reports.
Is it worth it?
In our opinion, it's worth recommending Carvertical, and we invite everyone to verify their vehicles there. Hidden damages or tweaked mileages are a serious problem in our country. By buying a car without prior verification, you might be subjected to serious repair costs, which might even be priced at more than what you paid for the car. Generating a report in this company is relatively cheap, but most importantly, provides detailed and reliable information.